Recently, a mum at school (let's call her Carol) reached out to me about her seven year old son's complaints that he's always hungry at school, even though she packs him plenty of food in his lunchbox.
When I asked her what she packs in her son's lunchbox, she told me his regular lunch consists of a Nutella sandwich on white bread, chips, juice popper and several processed, packaged 'sometimes' foods.
I realised instantly what the problem was - the lunchbox lacked fibre!
I recommended she include more wholegrains, whole fruit, protein and veggies in her son's lunches and limit the 'sometimes' treats.
She did just that.
In fact, she chatted with her son about why the foods he was eating weren't filling his appetite, and together they wrote a list of nutritious options to pack in his lunchbox that he would be happy to eat or be willing to try. His best friend loved carrot sticks for munch 'n sip/fruit break, but Carol's son preferred his carrot cooked, so mum agreed to cook up extra carrot to put in his lunchbox, until after a while fruit and vegies became a regular!
Since including fibre in her son's lunchbox, 'Carol' told me she's had no more complaints from her son about being hungry! In fact, he's happier, and his Teacher even commented that he's doing better in class.
Check out our lunchbox below for an example of a fibre-rich lunch for your growing little superhero. It includes a wholegrain toastie with chicken, cheese, tomato and baby spinach filling; baked potato topped with baked beans and yoghurt, 'ants on a log' - cucumber, riccota and sultanas, along with dried fruit and almonds.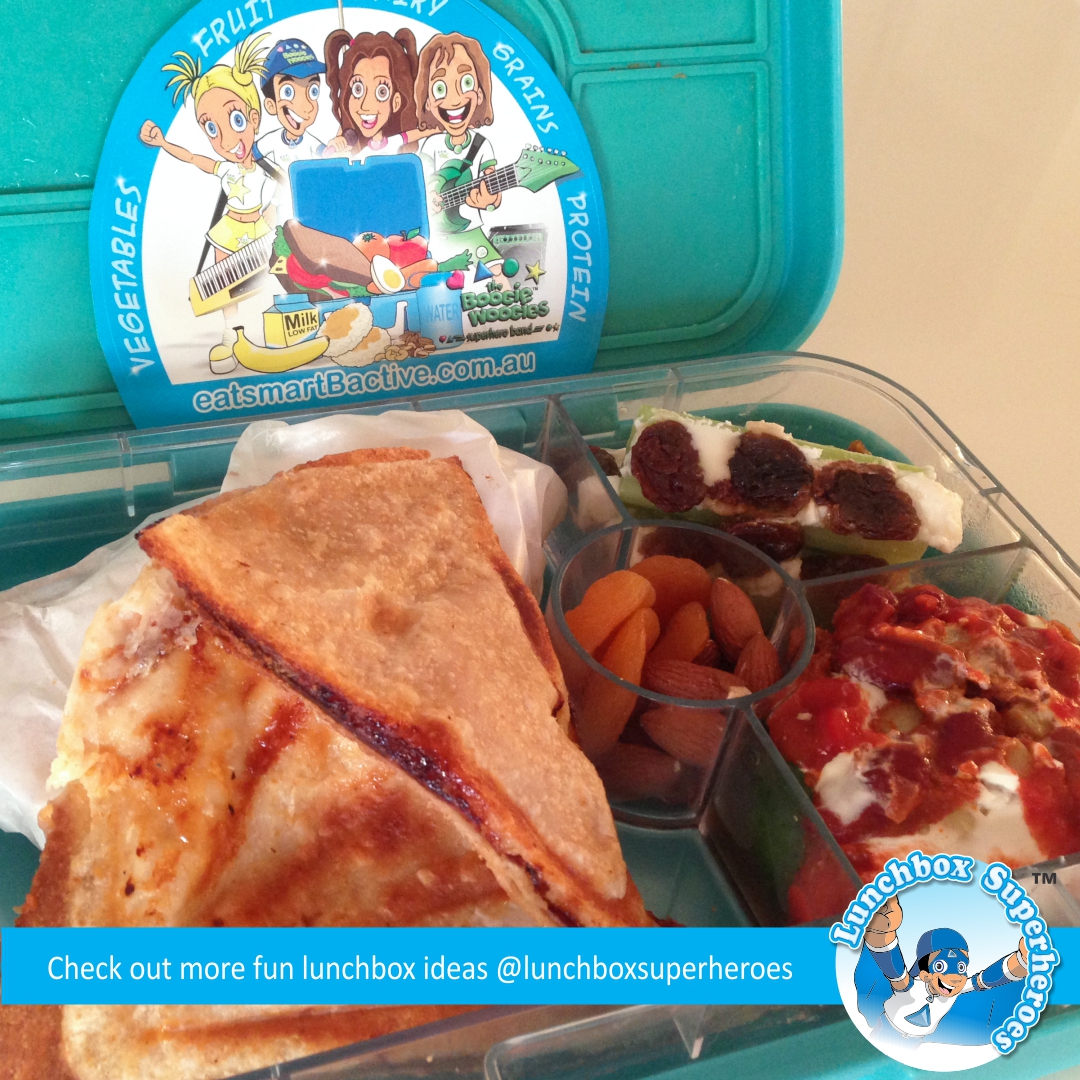 What's so great about fibre?

Dietary fibre is a great nutrient found in a variety of grains, fruits, and vegetables (Dhingra et al., 2012; Slavin & Lloyd, 2012). Fibre has been shown to increase satiety, i.e. it helps keep you full (Slavin, 2013)! Consumption of fibre-rich foods has been linked to prevention of diseases like cardiovascular disease, type 2 diabetes, and obesity.
Fibre is also recognized for helping you go to the toilet, so that's another comfortable reason to include it in your family's diet! (Slavin, 2013). Not to mention, being hungry at school can negatively impact kids' learning due to poor concentration and distraction (Ke & Ford-Jones, 2015). I'm sure we can all relate: when we get hungry, we begin to lose focus and think about food!
So be sure to include fibre-rich foods into your little superheroes' lunches to help them learn, grow and be their best!
---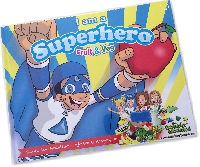 And, if your little one loves superheroes, but isn't too fussed on eating their vegies, click here to order your copy of the fantastic 'I am a Superhero: Fruit & Veg' Hardcover Book to help captivate their imagination and taste buds to help get fruit and veg on the menu!
---
If you haven't already, register here for our complimentary introduction to the 'Psychology of Food Parenting' video, along with some great evidence-based strategies to empower your little one to be more willing to eat more fruit and vegetables.
Wishing you and your family good health and happiness.

Selina & Team

The Boogie Woogies Supehero Band | Eduhealth+
---

Contributing Writer: Jordan Savirak - The University of Queensland

---
References
Dhingra, D., Michael, M., Rajput, H., & Patil, R.T. (2012). Dietary fibre in foods: a review. Journal of Food Science and Technology, 49(3), 255-266. doi: 10.1007/s13197-011-0365-5
Ke, J. & Ford-Jones, E.L. (2015). Food insecurity and hunger: A review of the effects on children's health and behaviour. Paediatrics Child Health, 20(2), 89-91. doi: 10.1093/pch/20.2.89
Slavin, J. (2013). Fiber and Prebiotics: Mechanisms and Health Benefits. Nutrients, 5(4), 1417-1435. doi: 10.3390/nu5041417
Slavin, J.L., Lloyd, B. (2012). Health Benefits of Fruits and Vegetables. Advances in Nutrition, 3(4), 506-516. doi: 10.3945/an.112.002154
---